Online Repair Quote By Make
Tyres Landsail
Looking for "Landsail tyres near me"?
Come to us - Priorslee Motor Services!
We offer Landsail tyres Priorslee across various sizes and types, which you can buy online.
Our Best-selling Landsail Tyres:
Summer Tyres
The LS188+ is suitable for urban and motorway driving. Three longitudinal grooves provide exceptional wet weather drainage, and its four main tread blocks help perform in dry conditions. The optimised tread pattern helps in reducing noise even at high speeds. The advanced silica tread compound used in this tyre boosts performance and improves the fuel efficiency of your vehicle.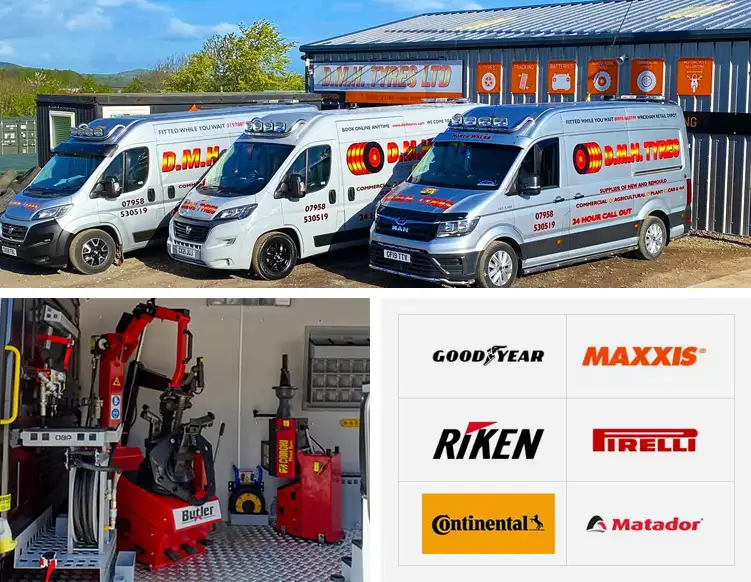 WINTERSTAR (Winter Tyres)
WINTERSTAR is a high-performance tyre specially designed for SUVs and 4X4 vehicles. Its 3D, STAY-OPEN SIPES bite the snow more effectively as they actually stay open when they make ground contact. Its shoulder has small holes that effectively reduce aquaplaning by absorbing the thin layers of water that coat ice and snow. The WINTER-STABLE TREAD DESIGN and COLD WEATHER TREAD COMPOUND improve handling, traction and braking ability in winter conditions.
CLV2 (All-season Tyres)
Made with an enhanced compound for all weather grip, the CLV2 offers a smooth and comfortable ride for all SUV on-road applications. Its tapered outer blocks provide for sensitive and responsive cornering, and its uniquely distributed tread blocks enhance its dampening characteristics. In addition, the SOLID STABILITY RIB has enough sipes to further improve your car's high-speed performance.
LS588 (Performance Tyres)
The LS588 is an ultra-high-performance tyre with optimised tread pitch and alignment to reduce noise at high speeds. Its wet grip sipes and grooves improve aquaplaning resistance and provide a better wet grip. The tread design allows for a much larger contact area and thus enhances cornering, control and stability.
We also house:
LS388RUNFLAT (Run-flat Tyres)
Have any questions regarding Landsail car tyres Priorslee?
Call us on 07949148531.
Opening Times
Monday

08:00am - 17:30pm

Tuesday

08:00am - 17:30pm

Wednesday

08:00am - 17:30pm

Thursday

08:00am - 17:30pm

Friday

08:00am - 17:30pm

Saturday

08:00am - 13:00pm

Sunday

Closed