Search Tyres by Vehicle Registration
Tyres Paradwys
Tyres Paradwys
Paradwys is a small hamlet located in northwest Wales. It is found in the isle of Anglesey and offers the beauty of nature for tourists.
As a resident of Paradwys, you must be dependent on your private car. However, maintaining a car can be burdensome. Here, DMH Tyres has got you covered. We are only 4.5 miles away from Paradwys if you travel via the A5114 route.
We offer top-class car services like summer and winter checks, brake repair, car battery services, exhaust services, wheel balancing, etc.
Find out all about our services and facilities here.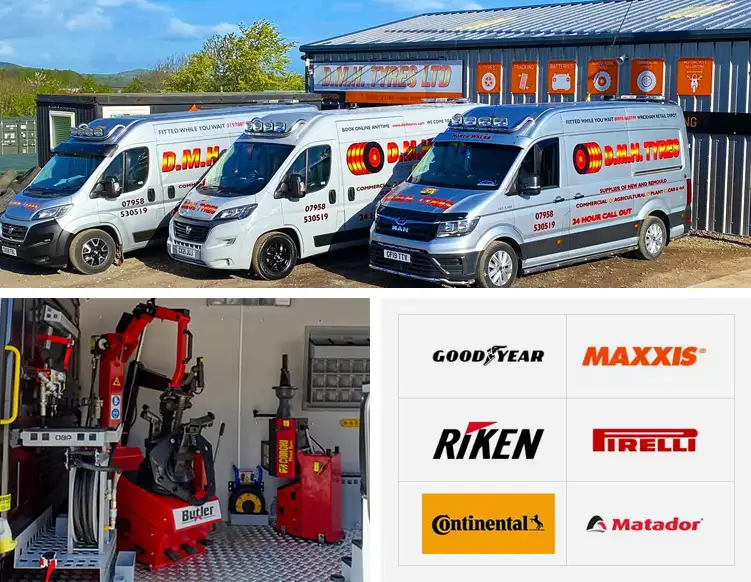 Why Choose Us?
At DMH Tyres, we realise the challenges of solving daily vehicular problems. Therefore, we have prioritised optimum customer care while designing our services. In addition, we have taken the time to train our expert technicians and invest in the most innovative equipment.
Retail Store for Tyres Paradwys
Are you looking for good-quality car tyres Paradwys at affordable rates? Find it in our online retail store. We offer the following variants of tyres here.
Seasonal Tyres: Summer Tyres, Winter Tyres, All-season Tyres
Vehicle-based Tyres: 4x4 Tyres, Performance Tyres
You can also check out our collection of cheap tyres Paradwys, which will help you find products within a lower budget. In addition, we offer products from best-selling tyre manufacturer brands like the following.
Bridgestone
Michelin
Continental
Goodyear Pirelli
Nexen
Maxxis
Wheel Balancing
Wheel imbalance can happen for multiple reasons, including worn-out shock absorbers, manufacturing defects of tyres, incorrect wheel installations, etc. Therefore, we offer expert wheel balancing services. Our experts are familiar with various car models and can quickly identify the damage. They will then repair it with the latest technologies.
Brake Repair Services
Are you having trouble with braking in your car? It is available to get a routine check every six months. Our experts use advanced tools to examine rotors, callipers, brake pads, discs, etc. Additionally, we offer multiple brake pads, such as organic, low metallic, ceramic, etc., for repairing your car.
Car Servicing
We at DMH Tyres take pride in offering professional car servicing, be it a routine check or full professional assessment. Our technicians will use the best tools and equipment to check the current condition of your car and recommend necessary solutions.
Reach Us
We are located at Llangefni Tyres Bryn Cefini, Industrial Estate, Llangefni Anglesey LL77 7XA, only a 10-minute drive away from Paradwys. You can also call us on 07949148531 or send us emails at info@dmhtyres.com. We will be happy to help you.
Opening Times
Monday

08:00am - 17:30pm

Tuesday

08:00am - 17:30pm

Wednesday

08:00am - 17:30pm

Thursday

08:00am - 17:30pm

Friday

08:00am - 17:30pm

Saturday

08:00am - 13:00pm

Sunday

Closed